Gazing far is our most conscious brand in store. And we would like to dedicate this blog to them.
We believe they are the most authentic pen loving people we know and they have such a special place in our heart. With this blog we hope to give you some more insight on this brand and Why we believe this is a must have in any pen collector's pen pouch.
Gazing far is a brand that is sometimes overlooked. They do not scream hard for attention and believe as I quote "A Good product speaks many things"…. The name says it all. Gazing far looks to the future and is not dwelling in the past. They just have a passion to make you the best pen they can.
In my time working with Gazing Far I have been in touch with Lawrence. He is very committed to his pens and I always feel he thinks they should be better and nicer and is always looking for a way to improve though I don't always see him.... I think they are just wonderful.
The main material they use is wood. They insist on using natural or recyclable materials as much as possible. Using resin, hard rubber, acrylic or plastic is possible as a component but never the barrel. The barrel will be mainly wood or maybe metal.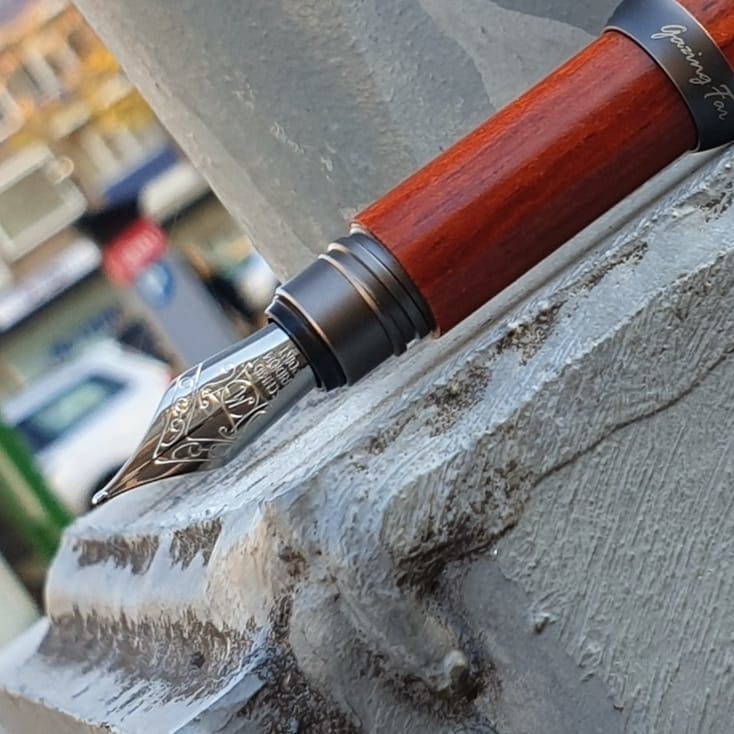 How did the name Gazing Far come from or What does Gazing Far mean?
Gazing Far, literally it shows "Look into a very long distance". But how can we see far way? Yes, you have to stand high.
Standing high, Seeing far. "Standing high" is the expectation that we can think or make decisions from a relatively high position. "Seeing far" is to expect ourselves if to think or deal with things from a medium/long-term perspective, it maybe able to get a more appropriate solution/answer.
When we can stand high and see far, we have more opportunity to walk for more long distance.
The most implicit meaning of Gazing Far is to be able to "Go for a long long distance"
It can also be said that we hope the brand will not "disappear" too quickly in this world...
Why do you prefer to choose wood to make the pen barrel?
We think wood is a living and interesting material. The new pen is matte but after using a certain amount of time, the surface of the wood barrel would become shiny, like being polished very well. Because the sweat and oil from your hand goes into the wood when you keep using the pen. And once you find the pen is different than before, you may feel the pen is alive.
Why don't you lacquer the pens or use a product to make them shiny?
We don't have to lacquer the pen or make them shiny before selling. We would like the customer to experience and make them shiny. The period (from matte to shiny) is an interesting process and an achievement. If you do not use it very often, you will not see this. Except for the shiny, most of the wood texture would become conspicuous and some of the wood would change the color too.
What is the core of the design of a Gazing far pen. What are your requirements?
One of our cores of designing the products is "Living". It means we would like our pens to be used in an easy, comfortable and affordable way.
We don't pursue the amazing craftsmanship, expensive materials, complicated processing, marketing story…. Just affordable price, natural material, comfortable experience. Just be one of your frequently used pens…
Yes Lawrence, this is why I love my Gazing far pens. They are there and work smooth and comfortable and sort of turn into your best pen without you even noticing it. They blend into your life in the most comfortable way. They are like that friend (I believe we all have one) that is always there for you
but sometimes you do not notice...but he/she is always there and never fails you.
But who do you make these pens for?
We make for the friends who like to write with pens, not only the wood pen lovers but also
the daily pen users.
There is a sentence under our brand name.
A word "Living" in the middle.
"Living" means "Kind to living environment", "Easy and happy to use", "It is worth" to us.
This is one of our faiths to develop the brand and products.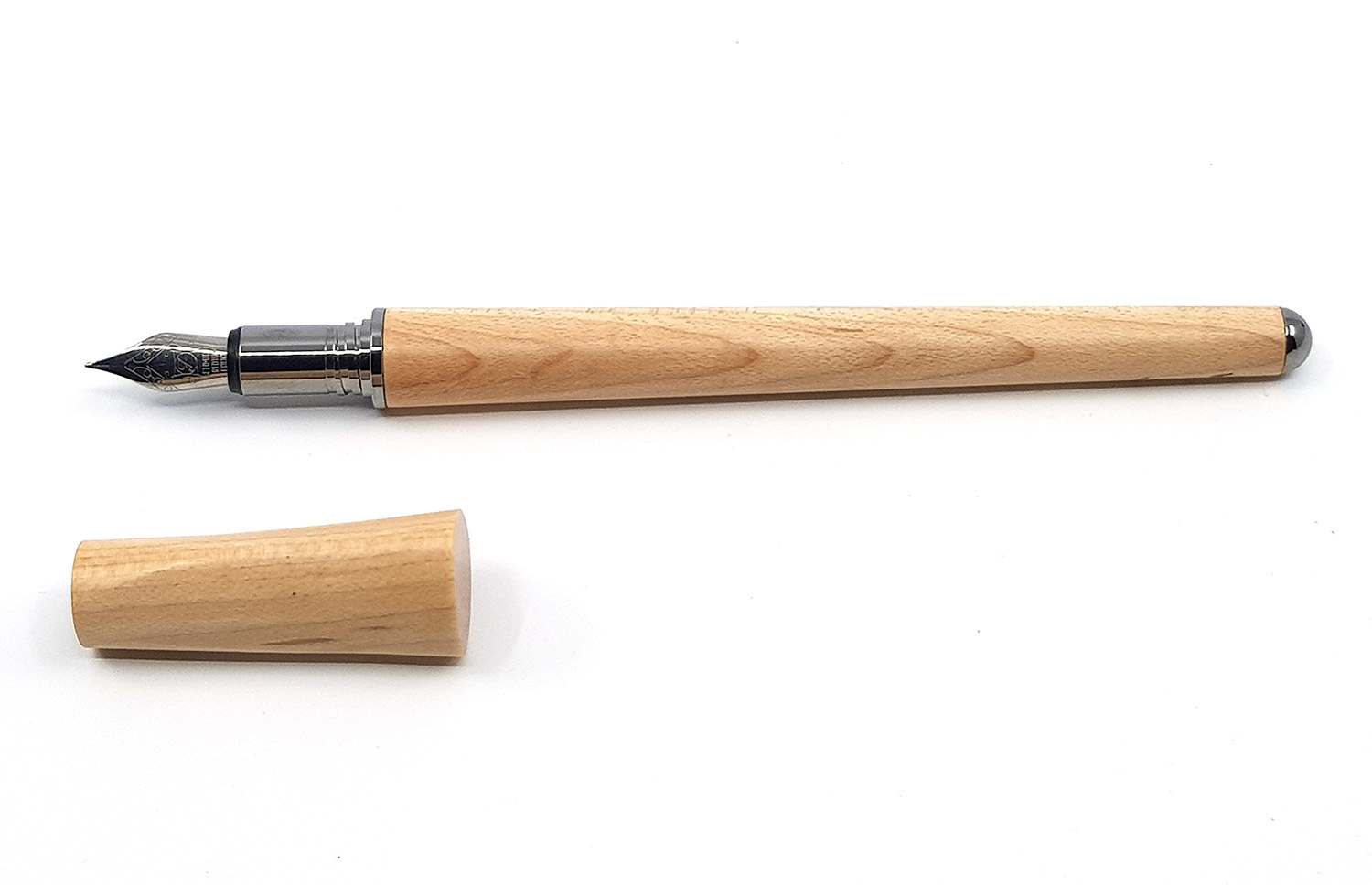 Discover our Gazing far collection.